New Zealand Champion Cappadocia Oliver
"Cujo"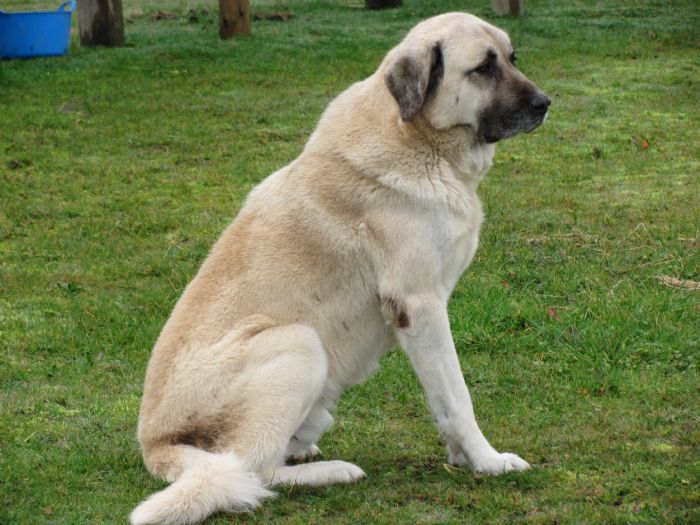 KUVANA POUDLY PRESENTS





CAPPADOCIA OLIVER '"CUJO"
For ever in my heart and part of my soul.(imp Au)



"Cujo" was my first male import from Australia, he showed unbound loyalty to his home & family.
Cujo was a people and dog person with friends abound yet with a reliable steadfastness.
With correct head, expression and good bone, he earned his title at 10 years of age.
He was my faithful guardian and protector always waiting at the gate or in the driveway for my return.
Forever in my heart and always remembered as such a loving boy.

Cujo was made up to NZ Champion in Carterton, by the late Rob Ayley who was a dear friend and Rob was fond of Cujo as everyone was. R.I.P Rob, also forever in my heart.
I feel I am blessed to have my new boy "Stone" as he has the Stunning Bullmonarch Izmir and Cottelli Tayha lines as well...so we still have a bit of the beautiful Cujo still in our lives.
Cujo remains forever in our hearts and memories.


*Favourite thing-guarding his 13-acre farm, his bestie spy the deaf cat and horses[b/].

*Favourite saying-Squirrel!
Pedigree

| | |
| --- | --- |
| Breed : Anatolian Shepherd Dog | Bred by : M Charnstrom |
| Sex : Dog | Owned by : P.A.Goddard |
| Date of Birth : 1-Jun-04 | Handled by : P.A.Goddard & Rob Ayley |
| Call Name : Cujo | Available for stud : No |

Sire : Aust.CH. Cappadocia Insallah (AI)
S: Aust.CH. Cobankopegi Babayani(tricolour)
S: Aust.CH. Hisan Mimar (VO1)(Imp U.K)
D: Aust.CH. Robin hill Barisci
D: Aust.CH. Nivri Shushtah
S: Kara bash Conqueror
D: Glenbank Haz
Dam : Koruyucu Buluntu(pinto)
S: Koruyucu Arsiz
S: Bull monarch Izmir
D: Cottelli Tayha
D: Cappadocia Fesath
S: Aust.CH Cobankopegi Babayani (tricolour)
D: Aust.CH Nivri Shushtah