Kuvana Belshevvay
Kuvana Belshevvay
'Shevva'
Shevva is an exceptional stock guard lioness coban kopegi, with strong correct head, muzzel and expression, good mussel relief and strong topline, daughter of New Zealand Champion Kazana Basarili Akiva 'Kuva'. Kuva is daughter of Two Times Worlds Winner Cz Gr Ch & Sk & Slo & Pl Ch Duzen-Luna Kangal Du Bonnie Blue Flag(LOF). Shevva is daughter of New Zealand Champion Takas Mufasa 'Stone', who is son of Dragon, Sampiyon Parent and Aus Top Producing Dam Au Ch Takas Hiddeny 2013.
An adaptable Coban Kopegi, family and farm guardian at home, and sociable interactive people lover and relaxed in new environments, loves been out and about with head out car window, she is a very fast ratter and rabbiter which is incouraged on the farm as we prefer all natural & organic means of eradication.
Demanding of attention, affectionate and sincere in her intentions, Shevva is a well balanced elegant lady. She devotes herself to the baby goats and lambs as serious watch gaurdian. She makes no mistakes who she chooses to welcome into her world and heart.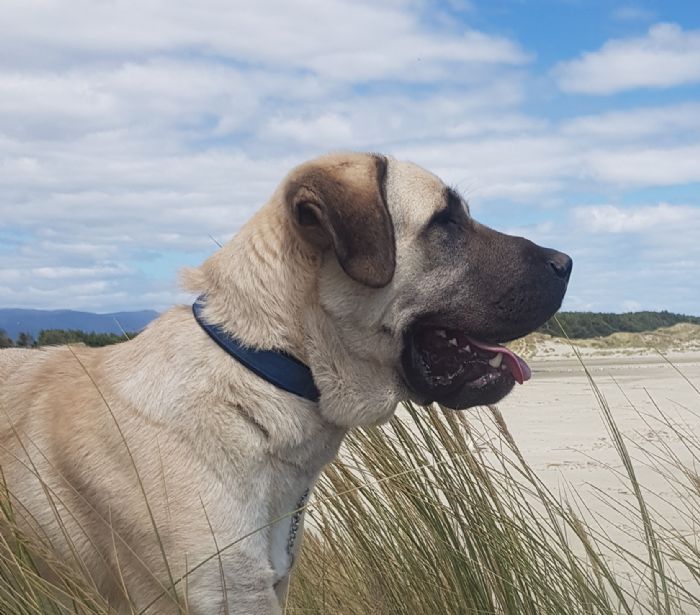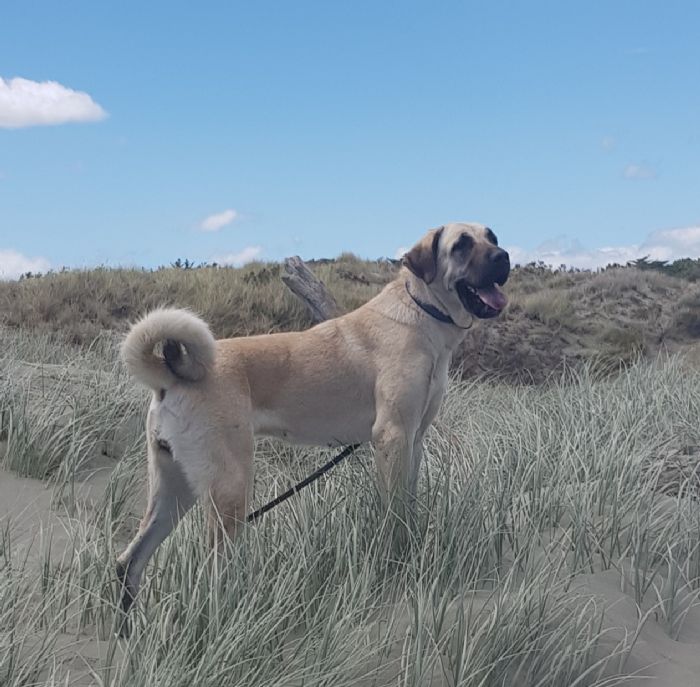 click on pics to enlarge