Kuvana Belshevvay
"Shevva"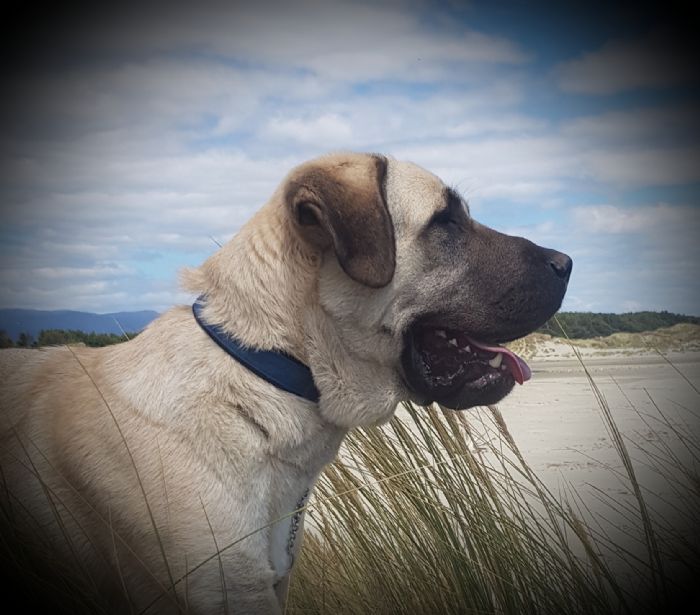 KUVANA PROUDLY PRESENTS

KUVANA BELSHEVVAH



Another gorgeous girl that I can't part with, Shevva reminds me a lot of the true Kangal type, great bone and movement, upstanding physique with typical head-type and ideal expression, she has taken on the duty of catching rats and rabbits she is very athletic and agile, with a super sweet and soft nature, great company and guardian.

LITTER MATES
NZ Ch Kuvana Abysinnia
Kuvana Shere Khan
Kuvana Dragon Stone
Kuvana Zuzulo
Kuvana Belshazzah
Kuvana Serizen
Kuvana Siyah Panter
Kuvana Atakan
Kuvana Dragon Storm
Kuuva Bazyli

Older full Siblings
NZ Ch Kuvana Atari Mountain Palace
Kuvana Altair Mountain Echo

Younger full siblings
Kuvana Askalon
Kuvana Atlas
Kuvana Galilo


Dam~NZ CH Kazana Basarili Akiva, Kangal Dogs Kazana, Czech Republic.
x
Sire~NZ CH Takas Mufasa, Takas Volkodav, Aus.
Pedigree

| | |
| --- | --- |
| Breed : Anatolian Shepherd Dog | Bred by : P A Goddaed |
| Sex : Bitch | Owned by : P A Goddard |
| Date of Birth : 17-Oct-17 | Handled by : P A Goddard |
| Call Name : Shevva | Available for stud : N/A |

Sire : NZ Ch Takas Mufasa aka Stone[Imp Aus]
S: Takas Gustave [AI]
S: AM Ch Dogru's Turkish Passport [USA]
D: Takas Rage
D: Aus Ch Takas Hidden Dragon[AI]
S: EUR Ch. ITL Ch. Zwingli Des Potteries [BEL]
D: Koruyucu Acer (storm)
Dam : NZ Ch Kazana Basarili Akiva (Imp Czech)
S: Tolga
S: Zalim
D: Cello
D: CZ GR CH & SK & SLO & PL Ch Luna Kangal Du Bonnie Blue Flag LOF
S: Buyuk Iskender Kangal Laika Bruchhaser Wall Lof
D: Boz-Yemam-Kangal Du Bonnie Blue Flag LOF